Goat Yoga
Animals provide well-being and you can combine your event with a goat yoga class!
An extraordinary experience!
Come take a goat yoga class!
Here at the farm or in another place of your choice.
Our experienced instructors will guide you through a classic yoga class that incorporates interaction with our goats.
Nothing better for a core / abs bonus!
Good for all levels.
Our goats really love human yoga!
Come alone or with friends and join our relaxation activities, with a laugh guaranteed!
On the spot
Come and enjoy a very special activity with the best fan club in the world!
The funny goats of Ferme du Domaine Quinchien!
Mobile
MOBILE GOAT YOGA. Take advantage of our mobile service. At a cost of $ 1195, you can have 2 hours at any location you want. You will benefit from a wonderful instructor, a facilitator and of course our goats! Invite your family and friends and get ready for a unique experience !!
* Base price, please note that additional mileage charges may apply. Please contact us for more information.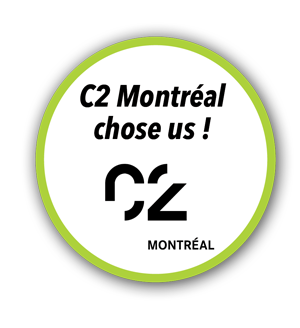 Our last event at C2 International
May 2019